Vivos Sleep Apnea Treatment – Albuquerque, NM
Addressing the Source of Your Sleep Apnea
For a long time, CPAP therapy has been held up as the gold standard for treating obstructive sleep apnea. But while this treatment has proven to be highly effective, it does not put a permanent stop to sleep-disordered breathing. Furthermore, many dental patients have trouble sticking to their therapy because they find the CPAP machine noisy and uncomfortable. Dr. Jariwala provides sleep apnea treatments that avoid the shortcomings of CPAP therapy, and that includes the innovative Vivos system. Call today to schedule a consultation to learn more about how Vivos sleep apnea treatment from our Albuquerque, NM dental office can treat the root cause of sleep-disordered breathing.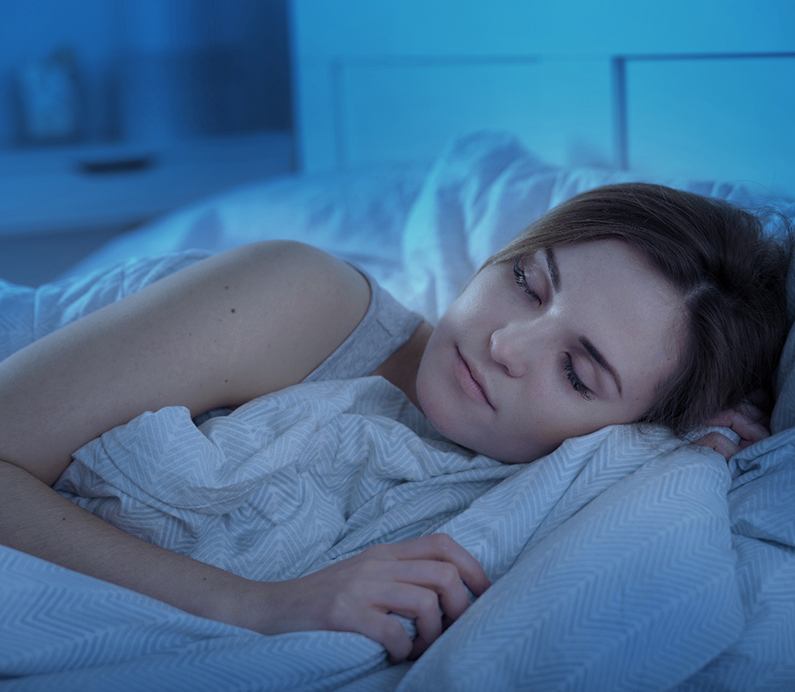 Why Choose Center for Dental Sleep Medicine and TMJ of New Mexico for Vivos Sleep Apnea Treatment?
Directly Treats the Source of Sleep Apnea
Happy to Accept Medical Insurance Plans
Two Experienced Sleep Dentists
Your Jaw and Sleep Apnea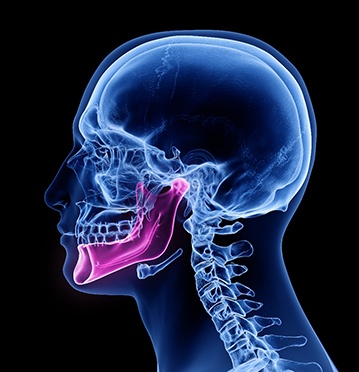 Obstructive sleep apnea can have several different causes, but one common issue is a jaw that has not developed properly. This could refer to an underdeveloped upper jaw (maxillary hypoplasia) or a lower jaw that is set too far back compared to the upper jaw (mandibular retrognathia). Either condition can interfere with your upper airway and cause the flow of air to be blocked at night, leading to the repeated pauses in breathing that characterize obstructive sleep apnea. This is why CPAP therapy is not a permanent solution; it helps keep the airway open, but it does nothing to correct the anatomical issues that caused the problem in the first place.
How Vivos Works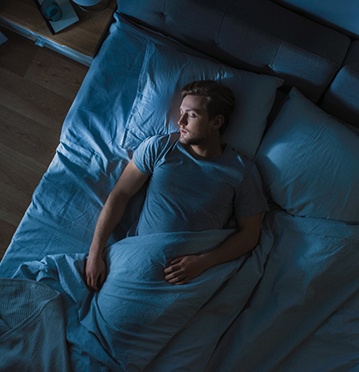 The Vivos system can correct maxillary hypoplasia and mandibular retrognathia without the use of surgery. It typically involves the use of daytime-nighttime appliance that slowly expands the upper palate. If necessary, a mandibular repositioning-nighttime appliance can be worn to move the lower jaw forward and train it to rest in a more proper position. By remodeling or repositioning the jawbone with these specialized oral appliances, we can ensure that your airway is no longer blocked due the positioning of your jaws so that you can sleep soundly even without the use of CPAP.
The Treatment Process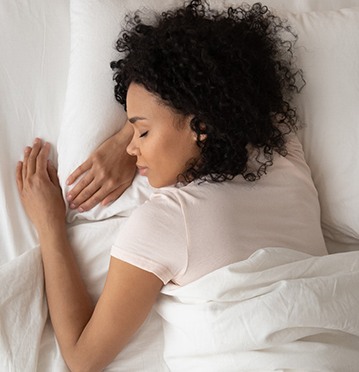 The first step is to perform an in-depth examination of your medical situation. We'll need to run some diagnostic tests, which could involve a sleep study and other examinations. Once we've gathered the necessary data, we can determine whether the Vivos system is viable in your case. Then we can map out a treatment plan that has been customized according to your needs. Once you've received your oral appliances, we'll give you instructions on how and when you need to wear them. The treatment usually lasts between 1 to 2 years, and you'll visit our office periodically so that we can keep track of your progress.
Benefits of Vivos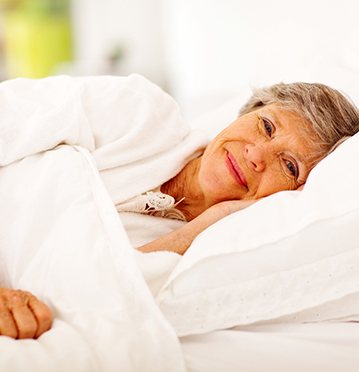 Each appliance is custom made to be as comfortable as possible.
The appliances are nearly invisible when worn.
There is extremely little risk associated with the treatment.
Even though the treatment can take several months, you may notice improvements within a few days or weeks.
Vivos offers a permanent solution for a major cause of obstructive sleep apnea, meaning you may not even require any type of sleep apnea therapy once the treatment is complete.
Vivos Frequently Asked Questions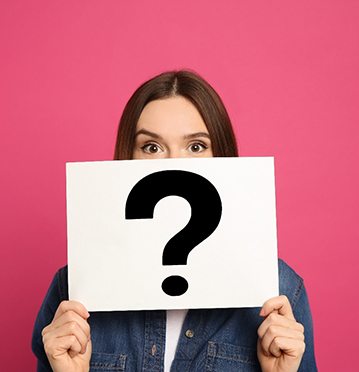 Vivos sleep apnea treatment in Albuquerque is a reliable way to address the root cause of your sleep disorder. Still, you probably want to learn more about it before you schedule your consultation with our team. Below, you will find answers to some frequently asked questions about Vivos. If you don't see the information you were hoping for, give us a call. We will be happy to personally assist you.
How Safe Is the Vivos System?
Vivos has been approved by the FDA for use as a method to correct craniofacial anatomical abnormalities that contribute to sleep apnea. The devices are nonsurgical and carry very little risk. The vast majority of patients experience few to no unpleasant side effects.
Is Vivos Effective?
During a recent decade, more than 14,000 patients underwent treatment with the Vivos system. Each year, more and more people choose it to address their sleep apnea. It is so effective that the number of sleep dentists who offer it as a way to help their patients experience long-term relief from their symptoms is continually growing. Vivos has been proven to both reduce sleep apnea and support overall wellness.
How Long Will It Be Before I See Results?
Overall treatment time varies from patient to patient. However, many people start to notice improvements almost right away — within the first few days. For others, it takes a few months before they experience a significant difference in the quality of their sleep.
How Long Will My Results Last?
On average, it takes 12 – 24 months to complete Vivos treatment. After that, your treatment will, indeed, be complete. That means you can expect your results to last forever. Many patients who use Vivos find that their sleep apnea is significantly reduced or even gone altogether for the rest of their lives. This remarkable outcome is possible because Vivos addresses the primary cause of sleep apnea, a narrow airway, and addresses it with the goal of avoiding the need for lifetime use of a CPAP or oral sleep device. Your improved sleep will bring other lifelong benefits as well, including a lower risk of hypertension, stroke, and Alzheimer's disease.
Are Vivos Devices Painful?
Vivos devices are a custom-made sleep apnea treatment in Albuquerque; they are designed to be as comfortable as possible in a patient's unique mouth. It might take a bit of time for you to get used to Vivos, but it shouldn't be long before using it is second nature to you.
How Much Does Vivos Cost?
There is no set fee for Vivos because the price varies depending on the specifics of a patient's treatment plan. During your consultation, we will provide you with a personalized estimate. Although Vivos may cost more upfront than other sleep devices, the permanent results it can provide make it an excellent long-term value. Our team will be happy to help you explore your financing and insurance options; we will do everything we can to help you afford this remarkable, life-changing treatment.