Botox – Albuquerque, NM
Look Younger by Reducing Wrinkles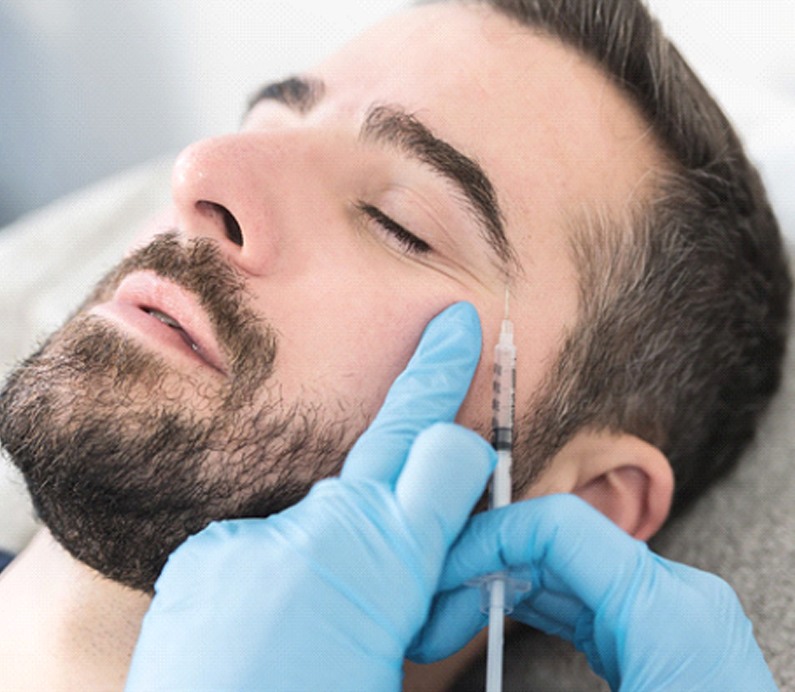 There's an old saying that wrinkles show where the smiles have been. There is truth to this; whenever you've made a facial expression to show an emotion – be it joy, sadness, surprise, and so on – you've contorted your face in a way that caused the underlying muscles to tense up. As a result, the protein in your face responsible for maintaining the shape of the skin will start to break down, and wrinkles and fine lines will form as result. Fortunately, Botox is available at Center for Dental Sleep Medicine and TMJ of New Mexico for those who would like to reduce their wrinkles in order to improve their confidence. Call today to set up a consultation with Dr. Jariwala to explore the benefits of Botox in our Albuquerque, NM dental office as well as other esthetic treatments.
Why Choose Center for Dental Sleep Medicine and TMJ of New Mexico for Botox?
Non-surgical Solutions for Wrinkles
Botox for TMJ Relief and Esthetic Improvements
Two Experienced, Highly Trained Experts
What is Botox?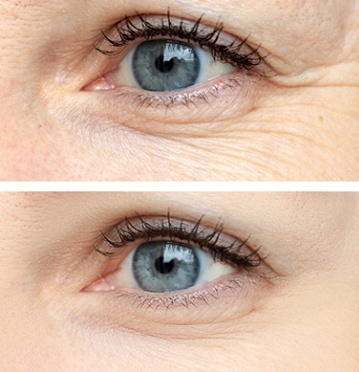 The purpose of Botox is to help the muscles in your face relax so that they don't form wrinkles and fine lines. A tiny amount of purified botulinum toxin is injected into the areas where wrinkles have formed. Once it reaches the nerves, it will block the signals for movements, effectively paralyzing the muscle in those spots. This causes existing wrinkles and lines to fade for about three to six months.
You can normally expect to start seeing the effects of Botox after five days. The treatment itself normally lasts around 5 to 10 minutes, but it can last as long as 20 minutes to an hour depending on how many injections you receive. We will discuss your goals and consider your options carefully before deciding how many injections are necessary.
Who is a Good Candidate for Botox?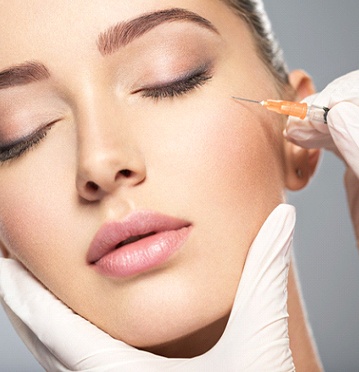 As long as you are not pregnant and do not suffer from a specific medical condition such as neuromuscular diseases, skin disorders or deep facial scars, you may be a good candidate for BOTOX. The procedure is usually recommended for those in their late 20s or older in order to reduce certain facial imperfections such as Crow's feet, lines under the eyebrows or on the forehead, or lines at the corners of the mouth. The treatment can also be useful for those who suffer from facial muscle spasms. In some cases, dermal fillers may be more suitable for your facial wrinkles than BOTOX; we can help you determine which treatment is best for your situation after we've had a chance to perform an examination.
The Benefits of BOTOX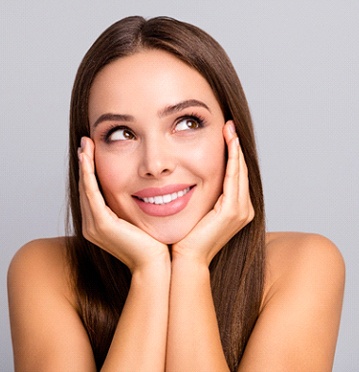 Quick Results: BOTOX appointments are comparatively short, and results tend to become visible after just 3 to 5 days.
Subtlety: The changes made by BOTOX are very delicate and look very natural. You can make your face look more youthful without drawing unwanted attention.
Minimally Invasive Treatment: There is no surgery required for BOTOX, and little recovery time is recovered.
Lasting Results: It can take about three to six months before you need another BOTOX treatment to maintain your new appearance.
BOTOX FAQs
With BOTOX, we can smooth out your facial wrinkles and help you feel more confident about your appearance. If there's anything you want to know about the use of BOTOX as a cosmetic treatment, let one of our team members know! To help make sure that our patients are as educated as possible about our services, we have provided the following FAQs to address a few of the BOTOX questions that we've received from multiple patients.
Is BOTOX Safe?
BOTOX involves very small doses of botulinum toxin that are prepared in adherence to standards set by the FDA. As such, BOTOX injections that are handled by a trustworthy professional are considered to be quite safe.
It's very rare for serious side effects to occur after BOTOX treatment. There are only 36 known cases of adverse events occurring during the first 14 years after BOTOX was FDA-approved, and many of those events were found to be a result of a separate medical issue. You will generally have very little to worry about when having BOTOX done for cosmetic reasons.
What Happens If I Stop BOTOX Injections?
There are no ill effects of stopping your BOTOX treatment. All that will happen is that your wrinkles will start to appear again due to the movements of your facial muscles. Since the wrinkles will typically come back slowly, you'll still be able to enjoy your more youthful appearance for a while. You also won't have to worry about your wrinkles being any worse than they were before your treatment.
Additionally, there are no risks associated with stopping BOTOX treatment and restarting it later. So if you simply want to take a break from BOTOX for whatever reason, you shouldn't have any problem doing so.
Who Should Not Get BOTOX?
BOTOX is not recommended for:
Pregnant Women: BOTOX is a category C drug, meaning there's a lack of data on whether it could be harmful to unborn children.
People with Neuromuscular Disorders: This includes conditions such as ALS or Lambert-Eaton syndrome.
People with Certain Allergies: One of the ingredients of BOTOX is cow's milk protein, which some people are allergic to.
People with Certain Wrinkles: BOTOX isn't an effective solution for every kind of wrinkle. Your general healthcare provider will need to check the intended treatment area first to confirm that BOTOX is a viable option.
People on Prescription Blood Thinners: If you take any kind of medication that thins your blood, it could lead to bruising after a BOTOX treatment.
Is BOTOX Only for Women?
While BOTOX is often marketed toward women, there are plenty of men who use it as well. Around 500,000 men in the United States undergo BOTOX treatment every year, often to address crow's feet, frown lines between the eyebrows, laugh lines around the mouth, and forehead creases. Many men see BOTOX as a way to look younger at work or on their social media profiles.