Juvederm Dermal Fillers – Albuquerque, NM
Helping Your Smile Look Younger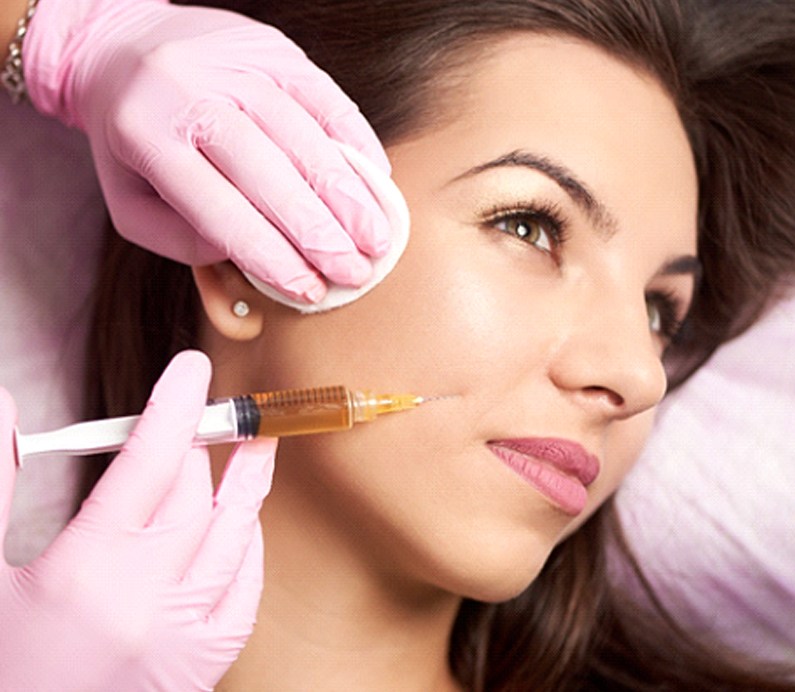 Wrinkles are an unavoidable fact of life. Odds are that they'll appear on your face as time goes by. You may also notice the formation of other fine lines that affect your overall appearance and make you feel self-conscious about your smile. With Juvederm dermal fillers at our Albuquerque, NM dental office, Dr. Jariwala can give you a way to reduce these wrinkles and lines in order to help you enjoy a more youthful appearance overall with a minimally invasive treatment. Call today to learn more about this and other esthetic treatments.
Why Choose Center for Dental Sleep Medicine and TMJ of New Mexico for Esthetic Treatments?
Surgery-Free Solution for Wrinkles
Two Experienced Dental Experts
Financing Options Available
What are Dermal Fillers?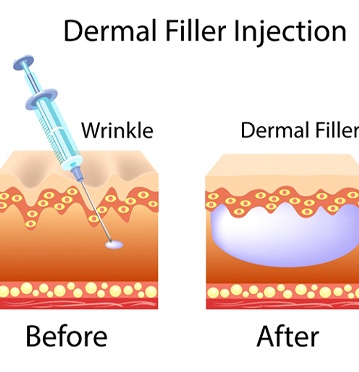 Juvederm dermal fillers are sometimes confused with BOTOX. Both esthetic treatments are used to address wrinkles, but they are not the same. While BOTOX paralyzes the muscles that cause wrinkles and creases, dermal fillers – as their name suggests – are used to fill in the areas of the mouth that have lost volume. Your skin contains a special collagen that tends to break down due to the movement of the facial muscles; this is what causes facial lines, thinning features, and concaved cheeks. With dermal fillers, we can make up for lost collagen by infecting a gel-like substance in the affected areas of the face.
Who is a Good Candidate for Dermal Fillers?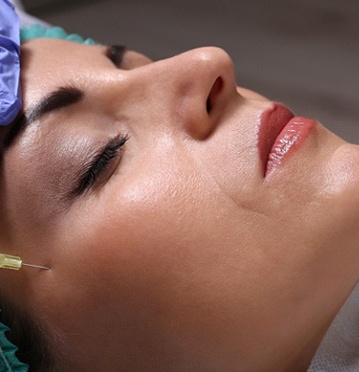 There are a few factors you should consider before you decide to get Juvederm dermal fillers. The first is the kind of changes you want to make; some treatments work better on certain facial lines than others. Dermal fillers are typically a great option for those with fine lines and scarring, bags beneath the eyes, sunken or drooping cheeks, or thinned lips. They are also effective for wrinkles around the mouth or on the forehead.
You may be a good candidate for dermal fillers as long as you are physically healthy, do not smoke or use tobacco products, and are committed to keeping your skin as healthy as possible. We can answer any additional questions that you might have about the process during a short consultation.
The Benefits of Dermal Fillers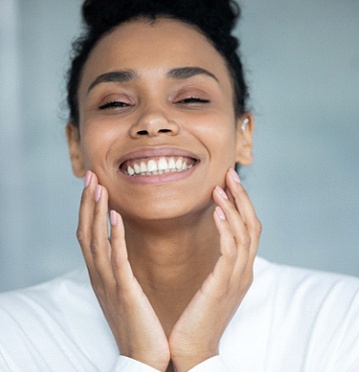 Juvederm dermal fillers can be injected into your face very quickly and easily; typically, the treatment can be done in about 10 to 30 minutes, so you won't have to spend too much time in our dental office. Also, while it can take up to two weeks for the final results to appear, you can generally expect to see some improvement immediately after the initial injection. The results will look completely natural, and the improvements made will be subtle yet noticeable. Casual observers meeting you for the first time will notice your youthful appearance, but they are highly unlikely to realize the role that dermal fillers have played. The results of fillers can last anywhere from between 2 to 6 months, and we're more than happy to offer follow-up treatments so that you can continue to enjoy the benefits of a youthful smile.