Esthetic Treatments for Men & Women - Albuquerque, NM
Look Better, Feel Better, Live Better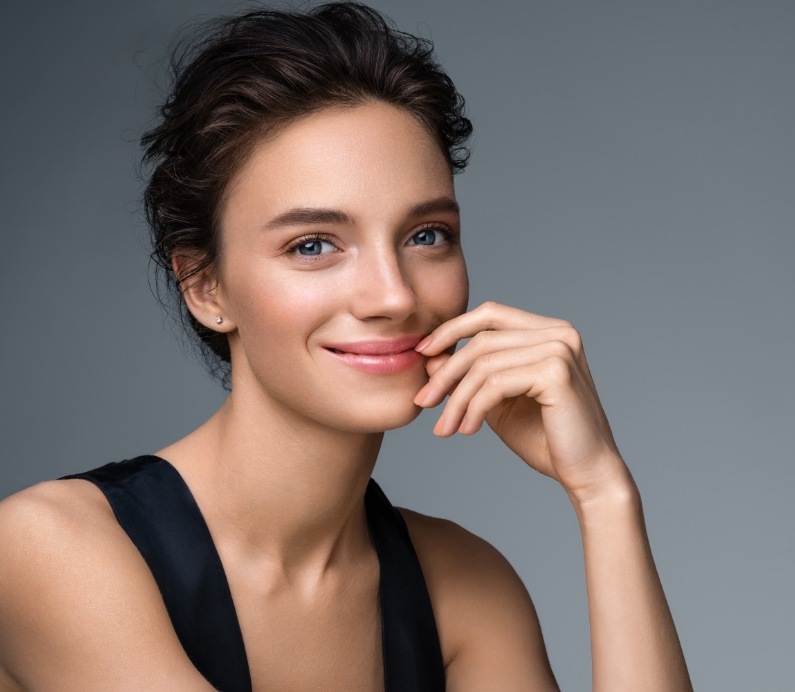 While our dental patients' health and comfort are always our top priorities, we understand the importance of someone's appearance in today's world as well, which is why we offer a selection of aesthetic treatments that deliver dramatic results in little time and without surgery. If you feel self-conscious because of sagging skin or deep wrinkles, treatments like Botox and fillers can restore the youthful appearance you desire, often in just one appointment thanks to effective esthetic treatments for men and women in Albuquerque, NM.
Why Choose Center for Dental Sleep Medicine and TMJ of New Mexico for Esthetic Treatments?
Thread Lift: Get a Facelift without Surgery
Fast & Pain-Free Laser Skin Treatment
Make Wrinkles Disappear for 4-6 Months
Botox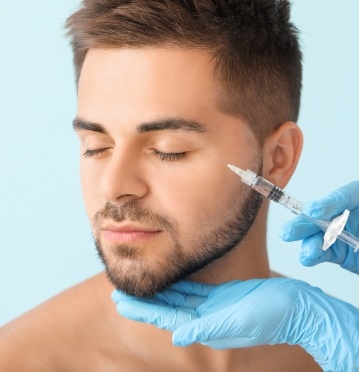 Botox is a very popular treatment that has been used for decades to get rid of fine lines and deep wrinkles in all areas of the face. Whether you are self-conscious about your forehead, the area between your eyes, or wrinkles near your nose, cheeks, or lips, Botox can take care of any problem spot with just a few painless injections. After a few days, the skin will look significantly smoother and more vibrant, and you can trust the results to last for months to come.
Dermal Fillers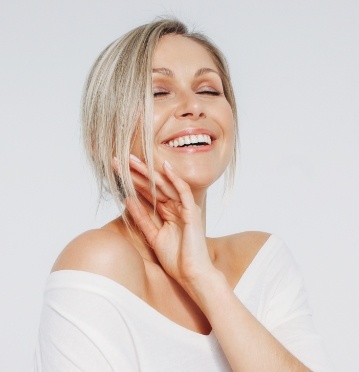 As we age, our face naturally loses collagen, which is what gives the skin its youthful glow. Dermal fillers allow us to restore volume to the cheeks, lips, and other areas of the face to turn back the clock and make sagging skin and wrinkles disappear. Treatment with fillers is fast and comfortable, and thanks to our team's expertise, we're able to maximize a patient's results so they are able to enjoy them for as long as possible.
Learn More About Juvederm Dermal Fillers
Thread Lift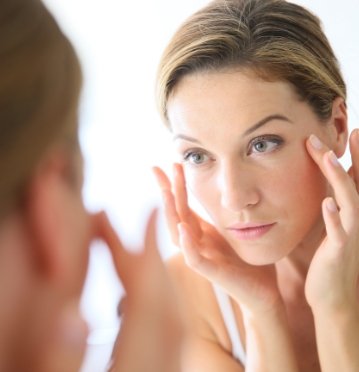 A thread lift is often referred to as a "lunchtime facelift" because it is able to deliver similar results to this surgical procedure in record time. For this treatment, a patient is numbed, and then small incisions are placed in strategic areas of the face. Special threads are then used to literally lift the skin to make it look younger and tighter. The results are immediate, the recovery time is short, and patients can basically get back to their normal routine right away while looking and feeling their absolute best.
Laser Skin Treatment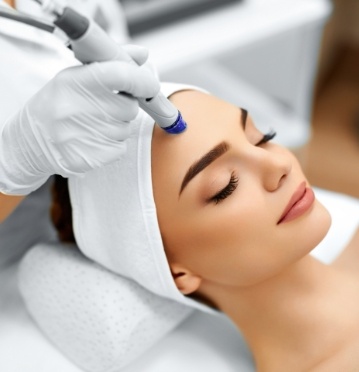 Do you have old acne marks or scar tissue on your face that just won't go away? Is your skin tone uneven or blotchy? Laser skin treatment enables us to remove stubborn blemishes quickly and comfortably and even out the color using the power of concentrated light. Plus, the laser slightly irritates the skin to encourage the production of collagen to help it look healthier and more vibrant.