Snoring Treatment – Albuquerque, NM
Quiet Nights Are Waiting for You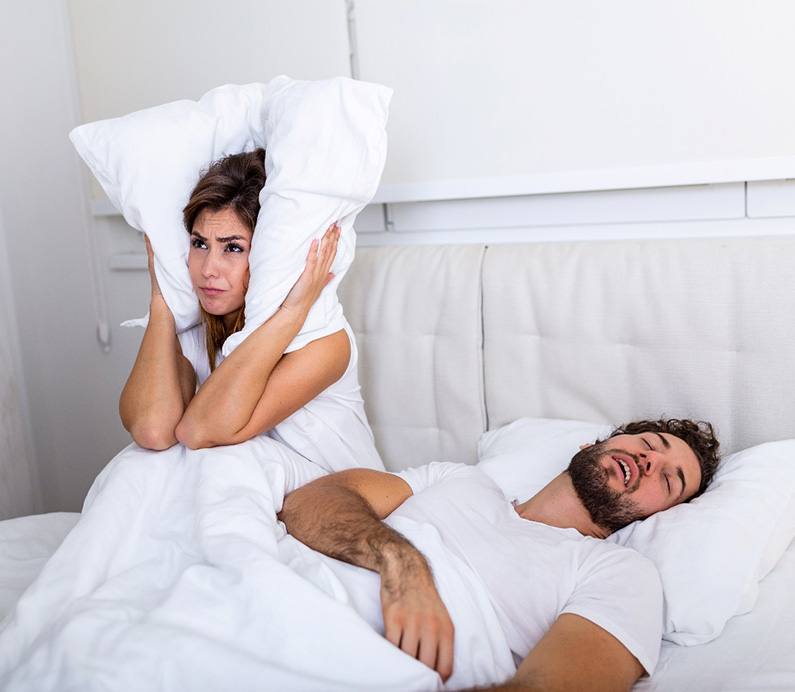 Snoring is a common problem that can interfere with the quality of your sleep and possibly even drive a wedge between you and your partner. It may even point to a serious medical condition. What causes snoring, and what snoring treatment in Albuquerque may be able to help? Read on below to discover the answers, and get in touch with us when you are ready to consult with a professional sleep doctor.
What Causes Snoring?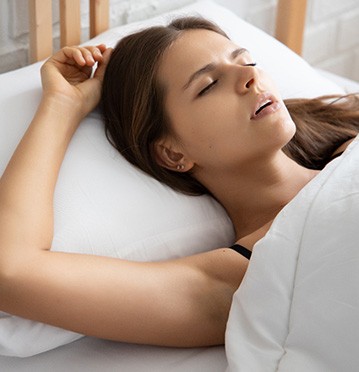 Snoring is the sound that results when air moves past tissues in the throat, resulting in audible vibrations. Most people snore from time to time; it can occur when you have nasal congestion due to a cold or even when you go to sleep extra-tired.
For some individuals, though, chronic snoring is an indication of a serious medical condition known as obstructive sleep apnea (OSA), wherein the same tissues that cause snoring can actually block the airway, leading to repeated pauses in breathing throughout the night. Those pauses, in turn, can deprive your body of the oxygen it needs to thrive. Moreover, OSA is associated with a heightened risk of a number of illnesses, including heart disease and dementia.
Snoring and Sleep Apnea Symptoms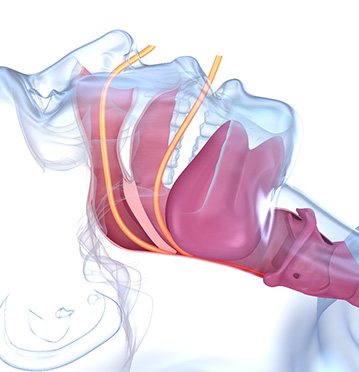 If you are just an occasional, light snorer, there is probably no need for you to seek treatment. However, if your snoring is frequent and loud, or if you regularly experience the following symptoms, you may have OSA:
A sore throat or headache upon awakening
Daytime exhaustion despite spending 8 or more hours in bed
Frequent nighttime urination
Waking during the night while gasping for air
Observed pauses in breathing
Treatment for Snoring and Sleep Apnea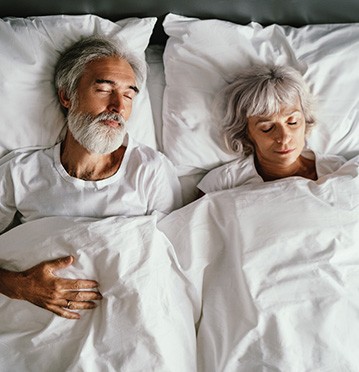 During your consultation with our team, we will learn about your symptoms and may recommend that you undergo a sleep test, which will determine whether you have OSA. Following your test, we can recommend the best snoring or sleep apnea treatment for your specific circumstances.
Some patients benefit greatly from oral appliance therapy, which uses a small device to reposition the jaw at night and allow for unobstructed breathing. Other patients might be a candidate for Vivos, which combines special oral appliances and an exercise regime to correct anatomical issues in the mouth that contribute to OSA. Often, laser treatment can be used along with other solutions to produce the best possible results.
Laser Snoring Treatment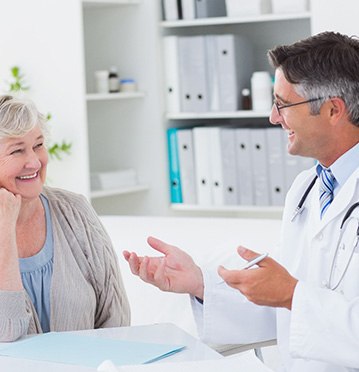 Laser snoring treatment is an innovative and quick therapy that is used to greatly reduce snoring. It uses a specific wavelength of light to tighten bands of collagen in the mouth — specifically, the soft palate. Many patients notice that after a just a few laser sessions, their snoring either goes away or becomes softer and less frequent. Periodic touch-ups (perhaps once a year or so) can help you stay snore-free for the long-term.
Are you ready to experience long-lasting relief from snoring? Contact us as your sleep doctor in Albuquerque today. We look forward to serving you!