Symptoms of TMJ Disorder – Albuquerque, NM
Signs of Injured or Strained Jaw Joints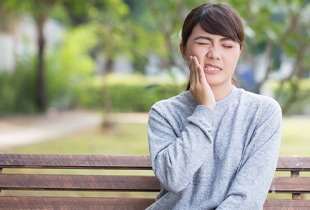 One reason that TMDs (TMJ disorders) are often overlooked for a long time is that many of the symptoms they cause don't seem to have anything to do with your jaw. You would naturally expect there to be pain in your jaw joints, of course, since that is where the issue is located; however, the way that the oral and cranial muscles are positioned means that the tension caused by TMD can radiate into the rest of the head or the neck. Dr. Jariwala can go over potential symptoms of TMJ disorder at our Albuquerque, NM dental office in order to help you determine the true cause of your pain.
Why Choose Center for Dental Sleep Medicine and TMJ of New Mexico for TMJ & TMD Treatment
Advanced Technology for Diagnosing Problems
Dental Office That Accepts Medical and Dental Insurance
Experienced Dentist That Treats the Underlying Issue
Headaches & Migraines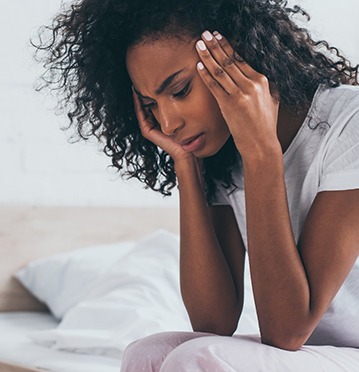 Did you know that the jaw pain caused by TMD can sometimes be mistaken for a tension headache or a migraine? It might sound odd, but in fact, the TMJ has a direct connection with the muscles in the rest of your head; problems with the jaw joints can cause these muscles to become tense, knotted, or even damaged, which can ultimately result in chronic headaches. Because headaches and migraines can have various causes, people often don't even realize that they're linked to a TMD at first. If you've already seen a doctor about your headaches but haven't been able to narrow down a cause, it may be a good idea to schedule an appointment with Dr. Jariwala to see if it's a problem with the TMJ.
Ear Pain & Tinnitus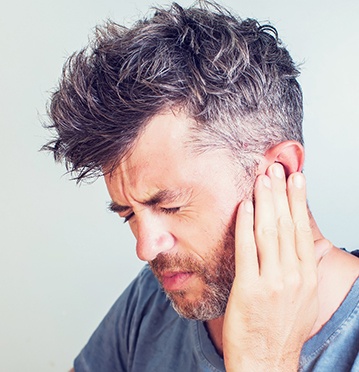 The TMJ is located right in front of your ears, so naturally any pain or inflammation in the joint could also affect the ear. This can lead to persistent earaches, and it can also cause tinnitus, which is the term for an apparent ringing in the ears. In extreme cases, a TMD can even result in hearing loss. Like headaches, ear pain is often overlooked as a potential symptom of TMD because people think the issue is an ear infection or a similar problem, when in fact the underlying issue isn't located in the ear at all.
Face & Jaw Pain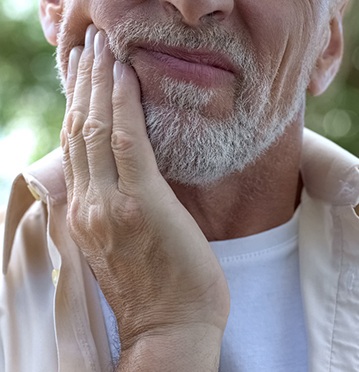 Of course, one of the more obvious signs of a TMD is stiffness and pain in the jaw. The pain can take a variety of forms. Sometimes it's a chronic yet dull ache while in other cases your jaw might feel fine while you hold it still but then cause a sudden, sharp pain when you try to move it. In many cases, a TMD can also affect the TMJ's ability to move properly, which can make chewing more difficult. You might also experience lockjaw when moving your mouth, causing your jaw to become frozen in position and preventing you from opening your mouth particularly wide. You need to seek TMD treatment as soon as possible if you don't want these symptoms to grow worse.
Bruxism (Teeth Grinding)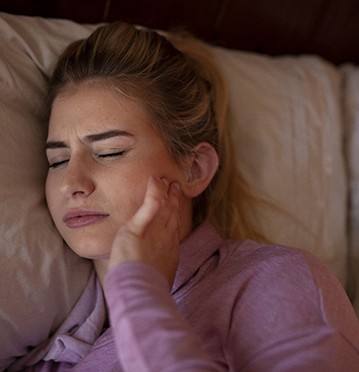 There is a link between bruxism (involuntary grinding of the teeth at night) and jaw pain. Sometimes the constant grinding is the cause of a TMD, or at the very least it can make an existing TMD worse. In other cases, bruxism is actually a side effect of a problem with the jaw joint, leading to a vicious cycle where bruxism and TMD are constantly worsening each other. In order to effectively treat a TMD, the effects of bruxism need to be identified and properly dealt with.