Diagnosing TMJ Disorder – Albuquerque, NM
Identifying the Source of Your Pain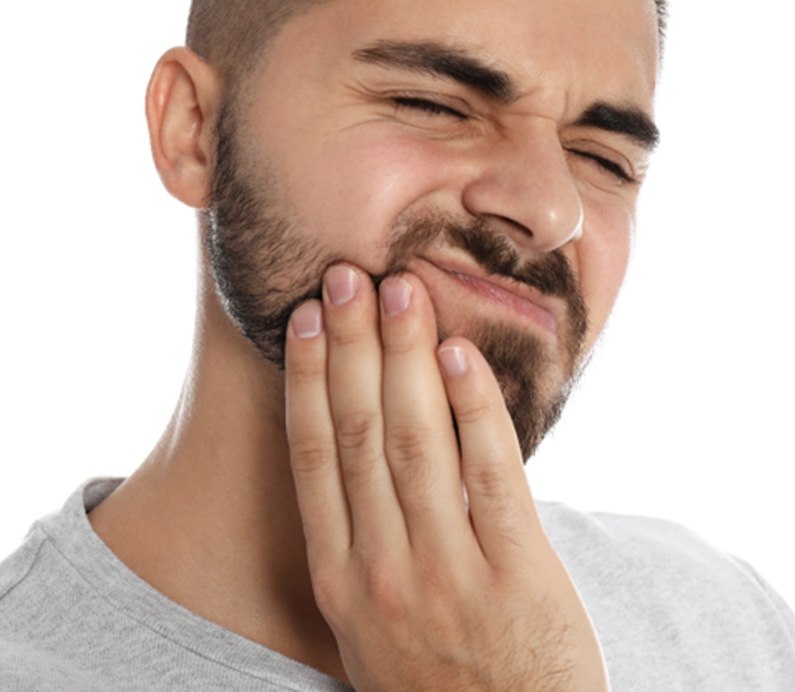 Do you think you may have developed a TMD/TMJ disorder? It's hard to say what caused TMD, as the causes can range from sudden injury to involuntary teeth grinding to arthritis. The only way to successfully treat your condition is to understand the causes behind your symptoms. At Center for Dental Sleep Medicine and TMJ of New Mexico, we'll perform a series of examinations and tests to determine whether or not you have TMD disorder. We'll use our findings to create a custom treatment plan and relieve your pain. If you'd like to learn more about how we can alleviate the constant discomfort in your jaw, continue reading or give our dental office a call today to learn more about diagnosing TMJ disorder from our Albuquerque, NM dentist !
Why Choose Center for Dental Sleep Medicine and TMJ of New Mexico for TMJ/TMD Treatment?
Treatments That Address the Underlying Cause of TMD
Advanced Technology for Diagnosing Disorders
Dental Office That Accepts Medical and Dental Insurance
The Process of Diagnosing a TMJ Disorder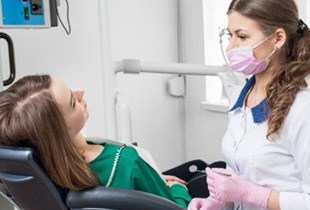 First and foremost, we'll need to perform a thorough examination to assess your situation. Our team will ask about any injuries, procedures, traumas, or conditions that may have damaged the TMJ. Getting insight into your health history is necessary so we can determine the best course of action moving forward.
During your appointment, we'll check the TMJ itself along with nearby bones and the muscles in your jaw, mouth, face, neck, and head to see if there are any issues. If you have noticeable pain or tenderness in those areas, it could be a sign of an underlying problem. We might even ask you to move your jaw so we can see if it becomes locked or has limited motion.
To help our diagnosis, we'll likely take X-rays of the face, joints, and teeth. We'll also examine the disc of the jaw joint itself using an MRI (magnetic resonance imaging) scan. In some cases, a CT (computed tomography) scan may be required to get a more detailed view of the bones. Depending on your unique case, all of these tests may or may not be needed to narrow down your specific issues.
What Happens If We Find a TMD Disorder?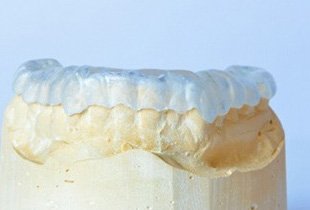 The last thing anyone wants to hear is that they've been diagnosed with a TMD/TMJ disorder. Although it certainly can be alarming, a successful diagnosis is a good thing! It means our team was able to identify the source of your pain and can start working quickly to provide you with relief.
If you have a mild case, you may be able to treat your symptoms on your own. You can use cold compresses, take over-the-counter pain medication, stick to a soft-food diet, and perform jaw stretches to ease your discomfort.
On the other hand, patients with more severe cases will require professional intervention. That usually means wearing a custom-made oral appliance, which holds the jaw in a certain position to relieve pressure on the TMJ. For others, it may be intended to prevent the teeth from grinding together. It's worth noting that surgery is only recommended in the most severe cases.